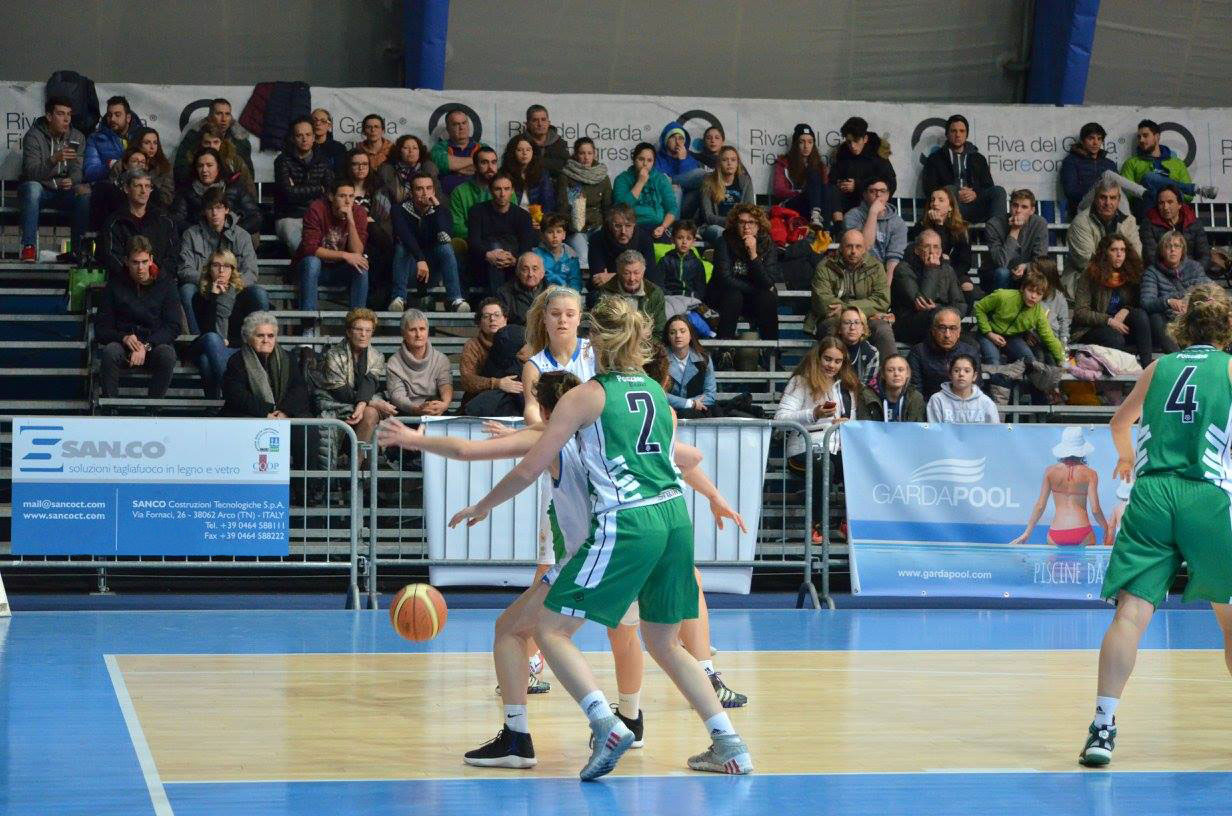 San.Co sees sport as an important aspect of society, encouraging participation of youth, collaboration, team spirit, development of a sense of responsibility and optimism about the future.
These are the values that inspired the company to become official 2013/2014 sponsor of the Rivana Alto Garda and Ledro women's basketball association, based in the towns of Riva del Garda, Arco, Nago-Torbole and Ledro, which has competed in Italy's most prestigious national championships since 1995. This nursery garden for young athletes with plenty of fans and fifty or so players ranging in age from young beginners to the Under 15 and Under 17 teams allowed the association's top team to participate in the A3 Division national women's championships in the 2012-2013 season and continue to play in the championship in the 2013-2014 season.
The Rivana AGL basketball association's primary goal is assisting and supporting the many young athletes in their athletic training, education and social lives. Athletes can only win a game by playing as a team and, similarly, companies can only get results if they work together and share common motivation. It is important to make sure that people with different roles, skills and strengths should all pull together in the same direction to achieve a common goal. Sports teach us respect, correctness, teamwork, commitment and loyalty.
San.Co is proud to support the Rivana AGL basketball association's philosophy and wishes the young athletes of all the teams playing on the country's basketball courts a successful season.
WWW.CESTISTICARIVANA-AGL.IT
PAGINA FACEBOOK CESTISTICA RIVANA AGL