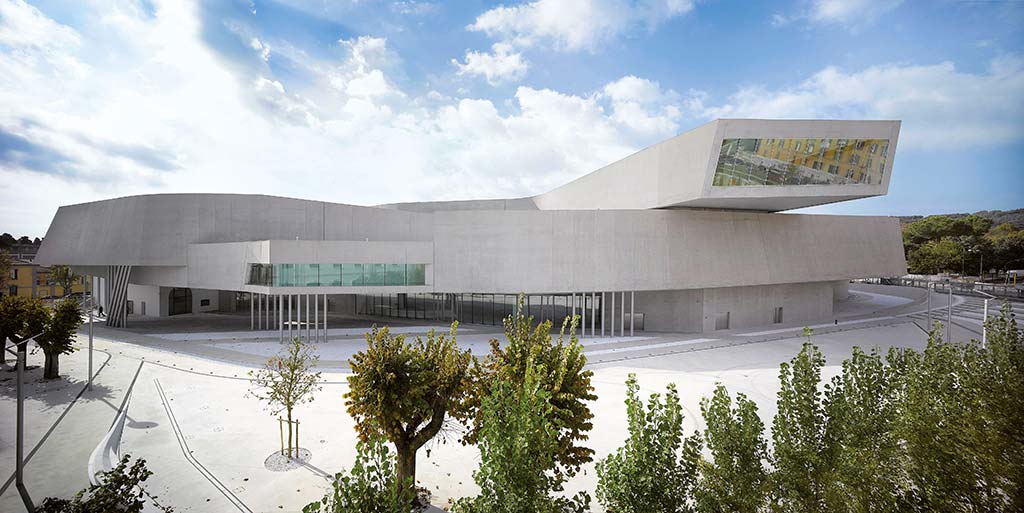 San.Co and its fire resistant glazing for the Maxxi Museum in Rome
The Maxxi Museum in Rome was one of San.Co's most important projects in terms of tailored interventions in the field of fire solutions. San.Co, a brand of the Zanini Porte spa group, is in fact specialized in the supply and design of fire doors in wood and glass, but especially in recent years, in tailor-made solutions designed to meet needs of the most diverse customers.
In the case of the Maxxi Museum project in Rome, the company has supplied the large entrance door of the hall, 26 meters wide and 6 meters high, accompanied by the calpestable fire-resistant glass strip, which diffuses natural light from the second to the first floor and a series of fireproof glass closures spread throughout the building.
The iconic museum project of internationally renowned Iraqi architect and designer Zaha Hadid, the Maxxi Museum in Rome is still considered one of his most important and representative architectural works. Born from the need to redevelop the entire military area nearby, the museum is located in the former barracks of Montello, between old sheds and homes of the 70s; its realization is the result of a long and complex process that has resulted in a result of great effect: characterized by irregular shapes and imposing dimensions, the museum Zaha Hadid placed the capital of Italy in the center of the world.
Discover the many projects San.Co has participated in the section of achievements or deepen our skills in custom section