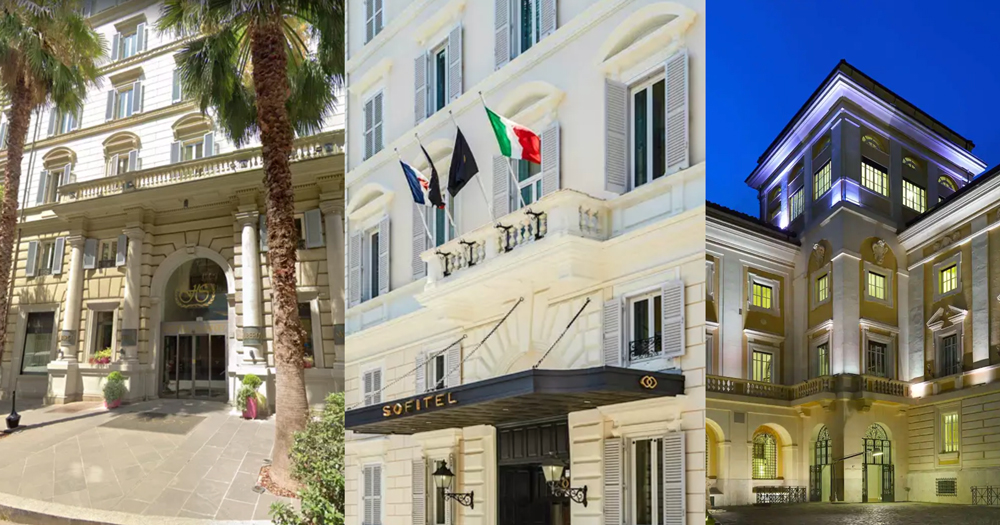 The Sofitel Hotel and the fire-rated windows
The Sofitel, a five-star hotel in Rome located in the center of the city, requested San.Co for the construction and supply of a completely customized fire-rated glass installed between the hotel's meeting room and the hall, thus separating the meeting room from the bottle shop. The glass used appliances in the Isofiregls category of San.Co: a fireproof glass with "open" joint, available in classes EI 30 ', EI 60', EI 90 'and EI 120'.
View the complete project on our realizations page
Savoy hotel
For the Hotel Savoy, located in the legendary Via Veneto, the company has supplied the wooden fire doors of the Lz58.60 series with one and two doors for the meeting rooms, with a decorated finish and the aesthetic aim of transforming a double door in a 4 leaves door. Fire doors have 60 minutes fire resistance.
View the complete project on our realizations page
Palazzo Montemartini Hotel
For the Palazzo Montemartini hotel, home of the hotel structure of the Ragosta Hotels Collection chain, San.co provided the doors of all the rooms, the entrance doors to the breakfast room and a custom-made glass window used to protect the mezzanine lift. The glazed partition was made with fire resistance technology with 30' resistance of the Isofireglas family of San.Co. For the access doors to the breakfast area, the fire doors of the Isofire L STAR 60 'series have been chosen, with fire resistance of 60 minutes. The fire doors for hotels used for the breakfast area are highly customizable, painted with water and created with natural wood. Finally, let's talk about the bedroom doors: 100 fire doors and the 30 'of the Isofire RM 30' series. Doors totally flush with the wall on the corridor side, with the completely invisible aluminum frame and the door totally flush with the wall.
View the complete project on our realizations page